Our Story
We help to conceptualise, develop and operate digital businesses. Some of our engagements are with long-term clients, others are for businesses 100% owned by Nevado, and some are equity share arrangements with partners who might bring an idea to us, or who we seek out for their expertise. All our projects benefit from the same levels of expertise, commitment and care.
We operate in a wide range of sectors including travel, dating, sport, entertainment and leisure. Whilst these arenas are all quite different, the skills required to make them successful are not: all benefit from the same pragmatism, opportunism, experience and know-how that define our team.
Our name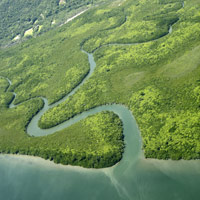 Nevado is home to many different projects, which all come together to form the identity and direction of the business. In this sense it is like a great river system, with numerous tributaries flowing together into one great journey; different waters joined by one common direction and united in the skills required to master them.
Every great river starts somewhere, and Nevado is named after the source of the Amazon, a mountain called Nevado Mismi which is found near the Colca Canyon in the Peruvian Andes. The word Nevado is Spanish for snowy mountain.